PERANCANGAN SISTEM INFORMASI PENGENALAN FENOMENA ALAM BERBASIS ANIMASI SECARA ONLINE (Studi Kasus : Badan Meteorologi Klimatologi Dan Geofisika)
Sari
The information system introduction of natural phenomenon defined as systems that convey information about the occurrence of natural phenomena. Problems that occur at this time is the delivery of information about natural phenomena only briefly obtained by the print or broadcast media. The problem solved by trying to build an information system design introduction of natural phenomena based online animations are developed using the prototype method. Animation presented in this information system is the chronological occurrence of a natural phenomenon while the system information of the website as a medium of information delivery. This system is expected to be a tool to facilitate the delivery of information about natural phenomena well anywhere and anytime as well as make it easier to add knowledge about the natural phenomena that occur.
Referensi
Agus, Didik. 2005. "Bencana Alam, Bencana Teknologi, Racun Dan Polusi Udara: Sebuah Tinjauan Psikologi Lingkungan." Buletin Psikologi 13(1):18–37.
Ghea Putri Fatma Dewi. 2012. "Pengembangan Game Edukasi Pengenalan Nama Hewan Dalam Bahasa Inggris Sebagai Media Pembelajaran Siswa SD Berbasis Macromedia Flash." Skripsi 1–169.
Hadi, Sony Sulistyo, Fakultas Ilmu Komputer, Universitas Dian, and Nuswantoro Semarang. n.d. "Aplikasi Pengenalan Sistem Tata Surya Menggunakan Augmented Reality Untuk."
Hege, Yeremias Budi Liman, Uning Lestari, and Kumalasari Erna. 2014. "Analisa Perbandingan Easyhotspot Dan Mikrotik Dalam Penerapan Hotspot Area Dengan Sistem Aaa." Jurnal SCRIPT Vol . 1 No . 2 Januari 2014 ISSN : 2338-6304 Jurnal SCRIPT Vol . 1 No . 2 Januari 2014 ISSN : 2338-6304 1(2):98–109. Retrieved (https://www.researchgate.net/profile/Zuhar_Musliyana3/publication/271019990_SISTEM_PENDAFTARAN_HOTSPOT_BERBASIS_WEB_PADA_HOTSPOT_MIKROTIK_STMIK_U'BUDIYAH_MENGGUNAKAN_MIKROTIK_APPLICATION_PROGRAMMING_INTERFACE_API_PHP_DAN_MySQL/links/54bc60070cf29e0cb04bea).
Hidayat, NA. 2010. "Rancang Bangun Dan Desain Sistem Informasi Geografis Profil Daerah Kota Blitar Berbasis Web." … , Jurusan Teknik Informatika Fakultas Sains Dan …. Retrieved (http://lib.uin-malang.ac.id/files/thesis/fullchapter/05550114.pdf).
Sumber Lain :
https://www.bmkg.go.id/profil/?p=tugas-fungsi diakses pada tanggal 10 September 2018 pada pukul 23.20 wib
DOI:
https://doi.org/10.31869/rtj.v2i1.926
Refbacks
Saat ini tidak ada refbacks.
##submission.copyrightStatement##

 Kunjungan Saat ini
Kunjujngan Dari Negara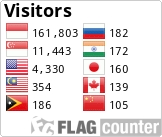 Rang Teknik Journal is licensed under a Creative Commons Attribution-NonCommercial 4.0 International License.