EVALUASI KEBUTUHAN AIR IRIGASI DENGAN APLIKASI CROPWAT 8.0 DAERAH IRIGASI AMPING PARAK
Sari
The prediction of water requirement is important in planning and managing irrigation system. Based on this case, this study aims to evaluate water requirement of irrigation to obtain the prediction of maximum value of water requirement. The research took place in Irrigation Area of Ampiang Parak at Pesisir Selatan Regency with the area was 2,363 hectares. The descriptive qualitative analysis approach was used to collect the data by using observation, interview and taking of primer and secondary data. The tabulation of data used Cropwat version 8.0 software to analyze water requirement values. The result of this research the calculation of water requirement values using Cropwat version 8.0 software are 4.772 m3/sec in MT 1, 4.770 m3/sec in MT 2, and 5.05 m3/sec in MT 3. The data shows that irrigation area may not have dryness. However, there is some area that is rainfed. Based on observation at Irrigation Area of Amping Parak there are leaking lines, and there are area irrigations that have not connected according to irrigation area of Amping Parak scheme.
Referensi
Anggraeni, Indah Dwi Sukma. 2012. Analisis Kebutuhan Irigasi Padi Berdasarkan Metode KP-01 dan CROPWAT. 8.0. Fakultas Teknik. Institut Pertanian Bogor.
Anonim. 2006. Peraturan Pemerintah Republik Indonesia Nomor: 20 tentang Irigasi.
Anonim.2013. Stadar Perencanaan Irigasi (Kriteria Perencanaan Bagian Perencanaan Jaringan Irigasi). Kementerian Pekerjaan Umum Direktorat Jenderal Sumber Daya Air, Direktorat Irigasi dan Rawa.
Anonim. 2015. Peraturan Menteri Pekerjaan Umum dan Perumahan Rakyat Republik Indonesia Nomor: 12/PRT/M/2015 tentang Eksploitasi dan Pemeliharaan Jaringan Irigasi.
Anonim. 2015. Peraturan Menteri Pekerjaan Umum Dan Perumahan Rakyat Republik Indonesia Nomor 14 /PRT/M/2015 Tentang Kriteria Dan Penetapan Status Daerah Irigasi.
Ardi. 2013. Hasil Besar Dari Irgasi Kecil. Koran harian media Indonesia :Jakarta.
Fuadi, Najla Anwar, dkk. 2016. Study on Water Requirement and Water Productivity of Paddy Field with SRI and Conventional Water Supply System by Using Pipe Irigation. Jurnal Irigasi Vol.11 No. 1 Hal. 23-32
Hadihardjaja, Joetata, dkk. 1997. Irigasi dan Bangunan Air. Gunadharma (ISBN: 979-8382-463)
Junaedi, dkk.Analisis Kebutuhan Air Irigasi pada Pertumbuhan Tanaman Kapas (Gossypium hirtusum L.) di Kecamatan Lamuru, Kabupaten Bone. Program Studi Budidaya Tanaman Perkebunan, Politeknik Pertanian Negeri Pangkajene. Nazeer, M. 2009. Simulation of Maize Crop Under Irigated and Rainfed Conditions with Cropwat Model. ARPN Journal of Agricultural and Biological Science.Vol. 14.No. 2. 68-73
Sagita Ar, Dewi. 2020. Estimasi Kebutuhan Air Irigasi Padi (Oryza sativa L.) di Desa Koto Perambahan Kecamatan Kampar Timur Berdasarkan Model Software Cropwat 8.0. Jurnal Agroteknologi, Vol. 11 No. 1 Hal: 17-24
Santika, Oktari Ega. 2018. Evaluasi Neraca Air Pada Budidaya Padi di Desa Cikarawang Kecamatan Dramaga Kabupaten Bogor. Sekolah Pascasarjana Institut Pertanian Bogor.
DOI:
https://doi.org/10.31869/rtj.v4i2.2656
Article Metrics
Sari view : 188 times
PDF - 153 times
Refbacks
Saat ini tidak ada refbacks.
##submission.copyrightStatement##

 Kunjungan Saat ini
Kunjungan Dari Negara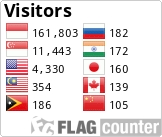 Rang Teknik Journal is licensed under a Creative Commons Attribution-NonCommercial 4.0 International License.