APLIKASI PEMASARAN DAN PENJUALAN KARANGAN BUNGA BERBASIS WEBSITE MENGGUNAKAN METODE FIFO PADA CV. DIKREZ FLORIST
Sari
This research was conducted at the company CV. Dikrez Florist, this company is engaged in the sale of bouquets. Problems with CV. Dikrez Florist is sales of flower bouquets every year there is less increase and sales turnover has also decreased, because the marketing system is not optimal, because customers who order lots of flower bouquets are customers in the company area, while the wider community does not know the location or whereabouts of the company Then, if the customer wants to order a flower bouquet, he must come to the company. As well as processing sales data using simple notes using books. For this reason, it is necessary to make a website-based marketing and sales application of wreaths using the FIFO method so that the marketing system and sales of flower bouquets can be increased, and computerized processing of sales data. The research method used is SDLC with the waterfall model where the stages are analysis, design, coding and testing, and using the FIFO method in making flower bouquet sales reports. The results obtained from this study are in the form of a website-based marketing and sales application of flower arrangements using the FIFO method.
DOI:
https://doi.org/10.31869/rtj.v4i1.2212
Article Metrics
Sari view : 225 times
PDF - 188 times
Refbacks
Saat ini tidak ada refbacks.
##submission.copyrightStatement##

 Kunjungan Saat ini
Kunjungan Dari Negara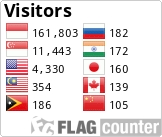 Rang Teknik Journal is licensed under a Creative Commons Attribution-NonCommercial 4.0 International License.