PENGUKURAN DAN REKONSTRUKSI ALIRAN GAS BERPROFIL ASIMETRIS DENGAN HOT-WIRE ANEMOMETER MENGGUNAKAN METODA INTERPOLASI KUBIK
Sari
Profil asimetris adalah distribusi kecepatan aliran pada penampang melintang pipa yang acak dan alirannya belum berkembang mantap. Aliran asimetris menyebabkan timbulnya galat hingga 11% pada hampir semua alat ukur flowmeter. Solusi agar pengukuran aliran pada fluida berprofil asimetris tetap akurat adalah dengan mengetahui langsung profil kecepatan aliran karena mampu memberikan informasi distribusi kecepatan aliran dengan tepat. Menggunakan Hot-wire Anemometer, mengoptimalkan penempatan lokasi pencuplikan data pada penampang melintang pipa dan memanfaatkan metoda interpolasi kubik, diperoleh hasil pengukuran yang akurat ketika mengukur aliran asimetris dengan galat rata-rata adalah 1,96 % dan profil rekonstruksi yang diperoleh menyerupai profil yang diukur.
Referensi
R. C. Baker, Flow measurement handbook, Industrial Design, Operating Principles, Performance, and Application. Cambridge university Press 2000, 2005.
R. K. C. Wendt, B. Mickan and D. Dopheide, "Systematic investigation of pipe flows and installation effects using laser Doppler anemometry- Part I . Profile measurements downstream of several pipe configurations and flow conditioners," Flow Meas. Instrum. Instrum, vol. 7, pp. 141–149, 1997.
B. Gvozdić et al., "Twente Mass and Heat Transfer Water Tunnel: Temperature controlled turbulent multiphase channel flow with heat and mass transfer," Cornell Uiversity, 2019.
H. Ge et al., "A comparison of computational fluid dynamics predicted initial liquid penetration using rate of injection profiles generated using two different measurement techniques," Int. J. Engine Res., 2017.
K. Amri, Suprijanto, E. Juliastuti, and D. Kurniadi, "Tomographic Ultrasonic Flowmeter using Dual- Transducers for Reconstruction of an Asymmetric Velocity Profile," proceeding ICA 2016, no. c, pp. 1–5, 2016.
I.H.Rusli, A. S, H.Medina, and S. F.Benjamin, "Using single-sensor hot-wire anemometry for velocity measurements in confined swirling flows," Measurement, vol. 129, pp. 277–280.
A. Proença, J. Lawrence, and R. Self, "Measurements of the single-point and joint turbulence statistics of high subsonic jets using hot-wire anemometry," Exp. Fluids.
J. Chen and C. Liu, "Development and characterization of surface micromachined, out-of-plane hot-wire anemometer," J. Microelectromechanical Syst., vol. 12, no. 6, 2013.
E. Liu, H. Tan, and S. Peng, "A CFD Simulation for The Ultrasonic Flow Meter with a Header," Teh. Vjesn. - Tech. Gaz., vol. 24, no. 6, p. 1797+, 2017.
DOI:
https://doi.org/10.31869/rtj.v3i1.1703
Refbacks
Saat ini tidak ada refbacks.
##submission.copyrightStatement##

 Kunjungan Saat ini
Kunjujngan Dari Negara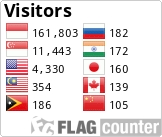 Rang Teknik Journal is licensed under a Creative Commons Attribution-NonCommercial 4.0 International License.