ANALISA FAKTOR-FAKTOR YANG MEMPENGARUHI PENERAPAN MANAJEMEN WAKTU PADA PROYEK KONSTRUKSI JALAN DI KOTA SAWAHLUNTO
Sari
Currently, many road projects are performing poorly for timely completion, an analysis of time road project implementation needs to be done on the contractor company, so that it can be known that the shortcomings and weaknesses done so far, which later can be an input for contractor, to be even better in the implementation of time management of a road construction project. In 2017 many packages of road construction works in Sawahlunto City. The purpose of this study is to determine the factors that affect the implementation of time management of road construction projects in Sawahlunto. The research method used is quantitative research method by spreading questionnaires to the respondents involved in road construction project in Sawahlunto City.
Kata Kunci : Time Management, road, late
Referensi
Andi, Yudha. 2003. Jaringan Wi-Fi. Bandung: Informatika.
Arikunto, Suharsimi. 2002. Metodologi Penelitian. Penerbit PT. Rineka Cipta. Jakarta.
Arikunto, Suharsimi. 2006. Prosedur Penelitian Suatu Pendekatan Praktik. Jakarta: Rineka Cipta
Aswan Zanynu. Menentukan Informan/ Responden/ Sampel. Isukomunikasi. blogspot.com. diakses kamis 9 Mei 2013 pukul 14.25.
Bimo, Walgito. 2010. Pengantar Psikolog Umum. Yogyakarta: C.V Andi Offset
Clough, Richard H., dan Scars Glenn A., Inc 1991, "Construction Project Management. Canada : John Willey & Sons"
Dermawan Wibisono, 2003, Riset Bisnis, Jakarta: PT. Gramedia Pustaka Utama.
Ervianto, Wulfram I. 2005. Manajemen Proyek Konstruksi. Yogyakarta: Andi.
Johnson David W and Roger T. Johnson. 2002. Cooperative Learning Methode: A Meta - Analysis. Journal of Research in Education. http://www.eeraonline.org/journal/files/2002/JRE_2002_01_DWJohnson.pdf
J Supranto, 2011, Statistik Teori dan Aplikasi, Erlangga, Jakarta
Kerzner, H. Project Management for Executives. Van Norstand Reinhold Company. 1982.
Riduwan. 2004. Metode dan Teknik Menyusun Tesis: Bandung: Alfabeta.
Santoso, Singgih. 2004. SPSS Statistik Multivariat. Jakarta: PT. Elex Media Komputindo.
Singgih Santoso dan Tjiptono. 2001. Riset Pemasaran Konsep dan Aplikasi dengan SPSS. Elex Media Komputindo, Jakarta.
Smith, A. et al, 2000. The Scala of Occupational Stress : The Bristol Stress and Health at Work Study. Health and Safety Axecutive. U.K.
Soeharto, Iman. 1999. Manajemen Proyek: Dari Konseptual Sampai Operasional, Jilid 1. Jakarta: Erlangga.
Sugiyono. 2006. Metode Penelitian Bisnis. Bandung : Alfabeta
Sugiyono. 2009. Metode Penelitian Bisnis Pendekatan Kuantitatif, Kualitatif, dan R&D. Bandung: Alfabeta.
DOI:
https://doi.org/10.31869/rtj.v1i2.757
Refbacks
Saat ini tidak ada refbacks.
##submission.copyrightStatement##

 Kunjungan Saat ini
Kunjungan Dari Negara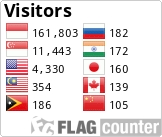 Rang Teknik Journal is licensed under a Creative Commons Attribution-NonCommercial 4.0 International License.