ANALISA PENENTUAN SILINDER HIDROLIK PADA KONDISI OPTIMUM PINTU PENGURAS KOLAM PASIR PLTA BATANG AGAM
Sari
The Batang Agam Hydroelectric Power Plant is a run of river type plant that has water purification stages before being used to turn a turbine generator. One of them is a sand pool that functions to deposit sand, mud and impurities carried by river water, where the drainage condition is currently experiencing some damage so it needs to be developed in the hoisting system of the fixed valve drain using a hydraulic lifting system and this requires initial analysis in the form of fixed valve loading at optimum conditions which then becomes the basis for determining the hydraulic cylinder.
The research methodology in this writing includes field observations accompanied by a literature review. With the data obtained, we then analyze the optimum load on the Batang Agam hydropower fixed valve drain to be a reference in planning hydraulic cylinders as a hoisting system for the Sand pool fixed valve drain.
From this final project, it can be concluded that the optimum load of the Batang Agam fixed valve drain at an elevation of 684.5 meters above sea level of 10472.95 kg equivalent to 10 tons is a conditional situation in the rainy season, and a medium load at an elevation of 683.7 meters above sea level of 9039.04 kg equivalent to 9 tons, Based on the calculation of hydraulic cylinder power at the optimum load obtained Ø cylindrical tube 360 mm, medium load obtained Ø cylindrical tube 320 mm.
Referensi
Toshiba. 1992. Final As Built Drawing. Japan : PLTA Batang Agam
Pusat Pendidikan Dan Pelatihan Sumber Daya Air Dan Konstruksi, 2017, Modul Desain Peralatan Hidromekanik Pelatihan Perencanaan Bendungan Tingkat Dasar, Modul 09, Bandung: KEMENTRIAN PEKERJAAN UMUM DAN PERUMAHAN RAKYAT.
Sularso, Ir. M.S., M.E., 1997. Dasar Perancangan dan Pemilihan Elemen Mesin.. Jakarta: PT. Pradnya Paramita.
ISO 3320:2013
Q.S. Khan. Design And Manufacturing Of Hydraulic Presses Volume I. Mumbai: Tanveer Publications.
Q.S. Khan. Design And Manufacturing Of Hydraulic Presses Volume II. Mumbai: Tanveer Publications.
DOI:
https://doi.org/10.31869/rtj.v4i2.2669
Article Metrics
Sari view : 91 times
PDF - 46 times
Refbacks
Saat ini tidak ada refbacks.
##submission.copyrightStatement##

 Kunjungan Saat ini
Kunjungan Dari Negara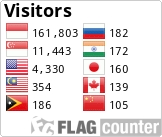 Rang Teknik Journal is licensed under a Creative Commons Attribution-NonCommercial 4.0 International License.