ANALISIS PERBANDINGAN UNJUK KERJA TURBIN PLTA BATANG AGAM TERHADAP KONDISI PADA SAAT KOMISIONING
Sari
The Batang Agam Hydroelectric Power Plant is the oldest Hydroelectric Power Plant in West Sumatera, which is located in the district of Lima Puluh Kota. The Hydroelectric Power Plant started operating in 1976 with a Nett power is 10.5 MW. In its operation so far the turbine of the Batang Agam Hydroelectric Power Plant decrease in the performance compared to the initial commissioning. The impact of decreasing turbine efficiency of Batang Agam Hydroelectric Power Plant lead use of water to convert its energy electricity be wasteful. Therefore it is necessary to research so that the turbine can effectively use the river water that has been dammed in the Kolam Tando more efficient.
From the results of analysis obtained the conclusion that the efficiency of the turbine Batang Agam Hydroelectric Power Plant at 3.5 MW from the highest to the lowest; Unit 1 with 86.7% efficiency, Unit 3 with 83.9% efficiency and Unit 2 with 79.2% efficiency. Compared with commissioning data unit-units in the turbine of Batang Agam Hydroelectric Power Plant has decreased efficiency of the amount; Unit 1 of 0.32%, Unit 2 of 7.80% and Unit 3 is 3.05%.
Referensi
Standards Of The Japanese Electrotechnical Committee, 1960, Hydarulic Turbines. Tokyo: Japan Electric Machine Industry Association.
Engineering Monographs, 1976, Selecting Hydraulic Reaction Turbines. Washington: U.S. Government Printing Office.
PT. PLN (PERSERO) Pusat Pendidikan Dan Pelatihan, Pemeliharaan Mesin-Turbin PLTA
Ebara. 1976. Final As Built Drawing. Japan : PLTA Batang Agam
Dietzel, F., dan Sriyono, D. (1990) Turbin, Pompa dan Kompresor, Erlangga, Jakarta
Luknanto, Djoko. Bangunan Tenaga Air. Yogyakarta
DOI:
https://doi.org/10.31869/rtj.v4i2.2667
Article Metrics
Sari view : 82 times
PDF - 47 times
Refbacks
Saat ini tidak ada refbacks.
##submission.copyrightStatement##

 Kunjungan Saat ini
Kunjungan Dari Negara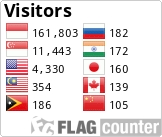 Rang Teknik Journal is licensed under a Creative Commons Attribution-NonCommercial 4.0 International License.