ANALISIS PENGARUH KELURUSAN POROS KOPLING POMPA HIDRAULIK TERHADAP VARIASI TEKANAN PADA PLTA MANINJAU
Sari
Vibration due to misalignment in the hydraulic pump is detected as the main problem of damage to the pump. Resolved a problem with the alignment of the pump, shaft alignment as an action in overcoming the problem. Vibration measurements are carried out during alignment and misalignment conditions by using a vibration measuring instrument, namely vibration analysis fluke 810. Voltage, current, electrical power, motor & pump rotation, and other operating parameters are observed. Vibration analysis is done by observing the velocity and frequency of the wave signal for alignment and misalignment conditions. Vibration analysis is performed using a comparison method to the ISO 10816-3 tester standard. Finally obtained an ideal vibration in the operation of hydraulic pumps based on the above standards.
The method used to analyze using the tool RCFA (root cause failure analysis) which is an investigation process to determine the main causes of a failure mode. From the analysis, we concluded that the formulation RCFA rise broken of coupling.
Referensi
Toshiba Hydro.2015. Laporan Pemeliharaan Major Overhaul Unit 4 PLTA Maninjau
PRÜFTECHNIK, Effect of Misalignment.
http://www.pruftechnik.com/en/alignment-systems/alignmentknowledge/
effects-of-misalignment.html
Didik Nurhadiyanto, MT, 2005,
" Pegangan Kuliah Getaran Mekanis" Teknik Mesin Universitas Muhammadiyah, Yokyakarta.
Girdhar, P. 2004. Practical Machinery Vibration Analysis and Predictive Maintenance. Netherlands: IDC Technologies.
Mobley, R. K. 1999. Vibration Fundamentals. United State of America: Butterworth-Heinemann.
Furman, BJ. 2005. Vibration Measurement. Department of Mechanical and Aerospace Engineering San Jose State University
DOI:
https://doi.org/10.31869/rtj.v4i2.2637
Article Metrics
Sari view : 80 times
PDF - 44 times
Refbacks
Saat ini tidak ada refbacks.
##submission.copyrightStatement##

 Kunjungan Saat ini
Kunjungan Dari Negara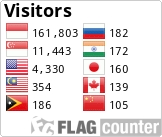 Rang Teknik Journal is licensed under a Creative Commons Attribution-NonCommercial 4.0 International License.