SISTEM PENDUKUNG KEPUTUSAN UNTUK MENENTUKAN TINGKAT MINAT MASYARAKAT DALAM MEMILIH TANAMAN HIAS MENGGUNAKAN METODE SAW
Sari
Ornamental plants are plants that have aesthetic and aesthetic value, often used to decorate yards, gardens or rooms in homes, office buildings, hotels, restaurants. Like fashion, trends in ornamental plants come and go and people have tastes that tend to change. Ornamental plants such as Aglonema, Anthurium, Calathea, Monstera Adansoni, Sansevieria are currently the prima donna and in demand by the public. To assist in determining and knowing which ornamental plants are most in demand by the public, it is necessary to build a decision support system using the SAW method. The SAW method is a weighted addition method that has the ability to solve problems from several criteria, so that it will produce alternative ornamental plants based on their level of interest (the most desirable) more quickly and precisely. There are several criteria used in the decision support system to determine the level of public interest in choosing ornamental plants using the SAW method, namely the shape / type of leaf, leaf color, price and care.
Referensi
Dirgantari Putri. 2019. Faktor – Faktor Yang Mempengaruhi Permintaan Tanaman Hias Di Desa Bangun Sari Kecamatan Tanjung Morawa Kabupaten Deli Serdang. Access From (repository.uma.ac.id)
Kusrini. 2007. Konsep dan Aplikasi Sistem Pendukung Keputusan. Yogyakarta : Andi Offset.
Eniyati, S. 2011. Perancangan Sistem Pendukung Pengambilan Keputusan untuk Penerimaan Beasiswa dengan Metode SAW (Simpke Additive Weighting). Jurnal Teknologi Informasi DINAMIK Volume 16,no.2 , 16, 171-176.
Wau, Klaudius Andrisan. 2015. Sistem Pendukung Keputusan Pelelangan Barang Dengan Metode Simple Additive Weighting (Saw) (Studi Kasus : Pt. Pegadaian Cabang Pasar Merah Medan.
Sutabri, T., 2014, Analisa Sistem Informasi Andi Offset, Yogyakarta.
DOI:
https://doi.org/10.31869/rtj.v4i1.2454
Article Metrics
Sari view : 118 times
PDF - 97 times
Refbacks
Saat ini tidak ada refbacks.
##submission.copyrightStatement##

 Kunjungan Saat ini
Kunjungan Dari Negara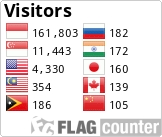 Rang Teknik Journal is licensed under a Creative Commons Attribution-NonCommercial 4.0 International License.