IDENTIFIKASI UNSUR PADUAN DAN STRUKTUR MIKRO PERPATAHAN BAUT STANDAR ASTM 325 AKIBAT BEBAN PENGETATAN PADA SYSTEM POWER TRAIN BULLDOZER
Sari
The activity research of investigation, identification, chemical laboratory and strength calculation. Manufactured bolt of ASTM 325 standard from grade 8 with the quenched and tempered and hardness value 353 HV or 58,6 HR, maximum tensile strength 167.123 psi and torque wrench until 320 N < 270 N-m from bolt and grade at same. Indication from metallographic from analysis EDAX diagrams Fe minimums, P (9.7 %), Al (13 - 68,8 %), Mg (1 - 3,7 %), Zn (15,7 %), Cl (1,1 %) and Ca of outer thread, the most probable cause failure because have a degradation strength of materials. Its now, tensile strength maximum in area outer diameter of bolt witch tightening load and microstructure of bolt martensite tempered.
Referensi
ASM Handbook, 2005, Volume 1, Propertisand Selection Irons, and High Peformance Alloys.
ASM Handbook, 2005, Volume 9, Metallography and Microstructures,Volume 12, Fractography.
Dieter, GE. 1990. " Metalurgi Mekanik ", Edisi Ketiga Jilid I, Erlangga, Jakarta.
Instruction manual, D9R Track-Type Tractor Power Shift, Powered By 3408 Engine (SEBP2302 - 03)..
SKF Linear Motion& Precision Technologies "Bolt Tightening Handbook " (Catalogue n° TSI 1101 AE. April 2001 Printed in France).
Smallman RE, Bishop RJ, Sriati Japri, 1989 "Metalurgi Fisik Modern & Rekayasa Material" Edisi 6, Penerbit Erlangga Jakarta.
Mehi F Robert, "Atlas of Microstructures of Industrial Alloys", 8 th Edition Vol.7, American For Metals. Metals Park, Ohio 44073.
DOI:
https://doi.org/10.31869/rtj.v3i1.1674
Refbacks
Saat ini tidak ada refbacks.
##submission.copyrightStatement##

 Kunjungan Saat ini
Kunjungan Dari Negara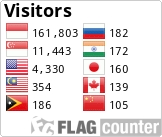 Rang Teknik Journal is licensed under a Creative Commons Attribution-NonCommercial 4.0 International License.