ANALISIS STRAIN HARDENING DENGAN VARIASI MEDIA QUENCHING DALAM MENINGKATKAN MUTU PRODUK PENGRAJIN PANDAI BESI SUNGAI PUAR, KAB. AGAM SUMATERA BARAT
Sari
Blacksmith at Sungai Puar Region was decreasing caused by low quality and global marked. China's product more cheaper n hight quality. Heat Treatment process not worked as metallurgy rules, its still in traditional working. Mechanical properties such, toughness, strength, hardness strength can easily be modified by heat treating for medium carbon steel, were subjected to various forms of heat treatment processes like hardening and tempering. Samples were austenitised at 850-9000C followed by holding times and finally they were quenched in salt water, oil, and fresh water. The specimen with the highest hardness was found in samples quenched in salt water, they are 869,66 VHN in salt water, 605.52 in oil, and 652 VHN in fresh water. Its because salt water have hight density n low viscosity were sample cooled fast, and martensite structure obtained, and hardness increased. Micro Vickers hardness used for samples. Behavior of hight hardness quenched in salt water must be learning more, to measure corrosion rate and toughness.
Referensi
Avner. 1987. Introduction to Pysical
Metallurgy, 2nded. New York: Mc. Graw-Hill Book Company.
Beumer. 1985 Ilmu Bahan Logam Jilid II.
Jakarta: Bharata Karya Aksara
Dieter. 1996 Metalurgi Mekanik II, Jakarta:
Erlangga
Smallman dan Bishop. 1999. Metalurgi Fisik
Modern dan Rekayasa Material
Streeter.1992. Fluid Mechanics, McGraw Hill,
New York
Suherman. 1998. Ilmu Logam III. Surabaya:
Teknik Mesin ITS Surabaya.
Surdia, Tata. 1985. Teknik Pengecoran
Logam. Jakarta: PT. Pardya Paramita
DOI:
https://doi.org/10.31869/rtj.v2i1.1113
Refbacks
Saat ini tidak ada refbacks.
##submission.copyrightStatement##

 Kunjungan Saat ini
Kunjujngan Dari Negara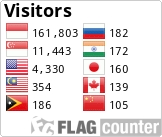 Rang Teknik Journal is licensed under a Creative Commons Attribution-NonCommercial 4.0 International License.