ANALISA PENGENDALIAN BANJIR AKIBAT PELUAPAN DEBIT ALIRAN DENGAN PERKUATAN TEBING TIPE SHEET PILE "Studi Kasus Sungai Batang Lumpo Kabupaten Pesisir Selatan"
Sari
Flooding ia caused by the increased volume of water's volume in the river or lake so that water is out of its natural limits. The flooding is mostly caused by inadequate river capacity to accommodate river discharge. The amount of river discharge at the time of flood is caused by the increasing amount of surface runoff from the rains that fall in the catchment area. Based on the preliminary survey conducted, it was found that the frequency of flooding in the Batang Lumpo river area is 2-3 times a year with a height ranging from 0.5 to 1.5 meters from the soil surface with the duration of inundation ranges from 4 to 6 hours. Areas affected by flooding ranging from the area of Nagari Taratak Tengah Lumpo Kecamatan IV Jurai down to the downstream river at Nagari Pasar Baru Kecamatan Bayang. By the result of the analysis obtained flood discharge using Rational method Q 100 years = 237, 26 m³ / dt, high h = 2.7 m, the high value of W = 1.16 m length Sheet Pile in flood condition = 4.14 m, Maximum Moment Mmax = 6, 31 tm and sheet pile length in dry condition = 3.16 m, Mmax Moment = 7,125 t.m.
Referensi
Anggraini.Dian, 2013.PerencanaanPerkuatanTanggulUntukMenanggulangiLongsor Di Tebing Sungai SegahJalanBujangga, Berau.
Asyifa.Adwiyah,2014."Perencanaan Konstruksi Sheet Pile Wall Sebagai Alternatif Pengganti Gravity Wall".
Bowles, Joseph E, 1984. Analisa dan Desain Pondasi. jilid 2. Jakarta: Erlangga
Bowles, Joseph E, 1991. Analisa dan Desain Pondasi. jilid 2 Edisi Revisi. Jakarta: Erlangga.
Hardiyatmo, Hari Christady. 2006. Teknik Pondasi 2 edisi ketiga. Yogyakarta: Beta offset.
http://junaidawally.blogspot.co.id/2013/06/sheet-pile-dinding-turap.html?m=1. Diakses 11 November 2017.
Imam.Alfattah, 2014. Perencanaan Ulang Pengendalian Banjir Batang Lumpo Kecamatan IV Jurai Dan Kecamatan Bayang Kabupaten Pesisir Selatan.
Y.I.Yuta, 010.StudiPerencanaanTanggul Di Sungai CikeasKabupaten Bogor Jawa Barat.
Yulie.Rina, 2014. Studi Stabilitas Turap Beton Pada Tepi Sungai Anai Kabupaten Padang Pariaman.
Chen, H.,Lee,C.F.,&Law,K.T.(2004).Causativemechanismsofrainfall-induced fill slope failures. Journal ofGeotechnicalandGeoenvironmentalEngineering, 130(6), 593–602 ASCE.
Rahardjo,H.,Satyanaga,A.,Leong,E.C.,Ng,Y.S.,Foo,M.D.,&Wang,C.L.(2011).Slope failures in Singapore dueto rainfall.In Proceedings of 10 th Australia New Zealand conferenceon geomechanics , Brisbane.
Strauch,A.M.,Mackenzie,R.A.,Giardina,C.P.,&Bruland,G.L.(2017).Climate riven changes to rainfall and streamflow patterns in a model tropicalisl and hydrological system. Journal of Hydrology, 523, 160–169. Weisberg,S.(2015). Applied linearregression ((3rd ed..). Canada:Wiley-Interscience.
DOI:
https://doi.org/10.31869/rtj.v3i2.1822
Refbacks
Saat ini tidak ada refbacks.
##submission.copyrightStatement##

 Kunjungan Saat ini
Kunjungan Dari Negara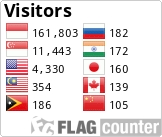 Rang Teknik Journal is licensed under a Creative Commons Attribution-NonCommercial 4.0 International License.