ANALISIS KENAIKAN TEMPERATUR PADA BANTALAN PENYANGGA RADIAL (TURBINE GUIDE BEARING) DI UNIT 4 PLTA MANINJAU
Sari
Maninjau hydro power plant is one of power generation to meet the electricity needs of West Sumatra with a capacity of 68 MW with four units generating machine. Unit 4 Maninjau hydro power plant experiencing abnormalities of the temperature in the turbine guide bearing resulting in decreased generation unit installed capacity of 5 MW and the changing patterns of operation and maintenance. This thesis aims to find the root of the problem that caused the rise bearing temperature as well as finding a solution fixes the problem. The method used to analyze investigation process to determine the main causes of a failure mode.
From the results of the analysis, it was concluded that the rise in temperature of turbine guide bearing not caused by the cooling water flow rate, from the results of calculations that heat transfer has increased after doing major overhaul that is from 94,296 kW to 102,154 kW. Rise bearing temperature of turbine guide bearing due to the clearance between the bearing of the shaft does not correspond with the allowed values the manufacturer of the engine when viewed with shaft deflection values that occurred in unit 4 Maninjau hydro power plant evidenced by thermal produced (Hg) greater value 16,6 % in the amount of 14.133 kW.
Referensi
Coulson and Richardson's. 2002. Chemical Engineering. London.
F. Simmons, Gregory. Journal Bearing Design, Lubrication, Operation For Enhanced Performance. 2013. Lulea.
Irawan, Agustinus Purna. 2009. Diktat Elemen Mesin. Universitas Tarumanegara.
Kern, Donal Q. 1950. Proses Heat Transfer. New York.
Ozisik, M.Necati. 1985. Heat Trabsfer (a Basic Approach). United States.
P.Boyce, Meherwan. Gas Turbine Engineering Handbook. 2012. London.
P. Pennacchi. Advances In Steams Turbine For Modern Power Plants. 2017. London.
PT. PLN (Persero) UPK Bukitinggi. 2015. Laporan Pemeliharaan Major Overhaul Unit 4 PLTA Maninjau. Bukittinggi.
Scott, Robert. 2005. Machenery Lubrication. London.
Sularso, Ir. M.S., M.E., 1997. Dasar Perancangan dan Pemilihan Elemen Mesin. Jakarta: PT. Pradnya Paramita.
Thosiba. 1983. Final As Built Drawing. Japan : PLTA Maninjau.
DOI:
https://doi.org/10.31869/rtj.v3i1.1689
Refbacks
Saat ini tidak ada refbacks.
##submission.copyrightStatement##

 Kunjungan Saat ini
Kunjungan Dari Negara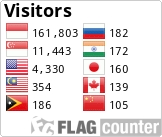 Rang Teknik Journal is licensed under a Creative Commons Attribution-NonCommercial 4.0 International License.